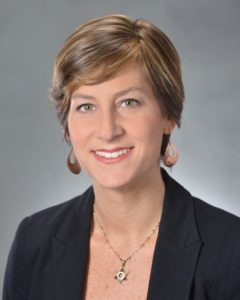 Lainie is a partner with Ruppert & Schaefer, located in Indianapolis, Indiana, where she devotes her entire practice to Family and Domestic Relations Litigation. Lainie has been a member of the Indianapolis Bar Association, Family Law Section, and Indiana State Bar Association since 1998, and the Hamilton County Bar Association. Lainie is also admitted to the Indiana Bar and the Northern and Southern U.S. District Courts in Indiana. Lainie is a Registered Domestic Relations Mediator and Arbitrator, and regularly serves as Guardian ad Litem for the Hamilton County Guardian ad Litem Program. Lainie is also a collaboratively trained professional since 2012. Lainie is the newest member to the Indiana AFCC board.
She has presented at seminars on Termination of Parental Rights/CHINS Cases for the Indiana Public Defender Council, and at the Indiana AFCC annual seminar on working in a team approach in a highly contested divorce and post-divorce case. She earned her B.S. from Indiana University — Bloomington, and her J.D. from the University of Dayton School of Law in 1998. Prior to devoting her practice to family law, Lainie practiced in plaintiff's federal civil rights cases, including 1983 claims and various employment litigation cases.
Lainie is married and has three boys. She enjoys spending her time with family, exercising, and reading.