Information of Upcoming Events will be listed here as soon as any information becomes available.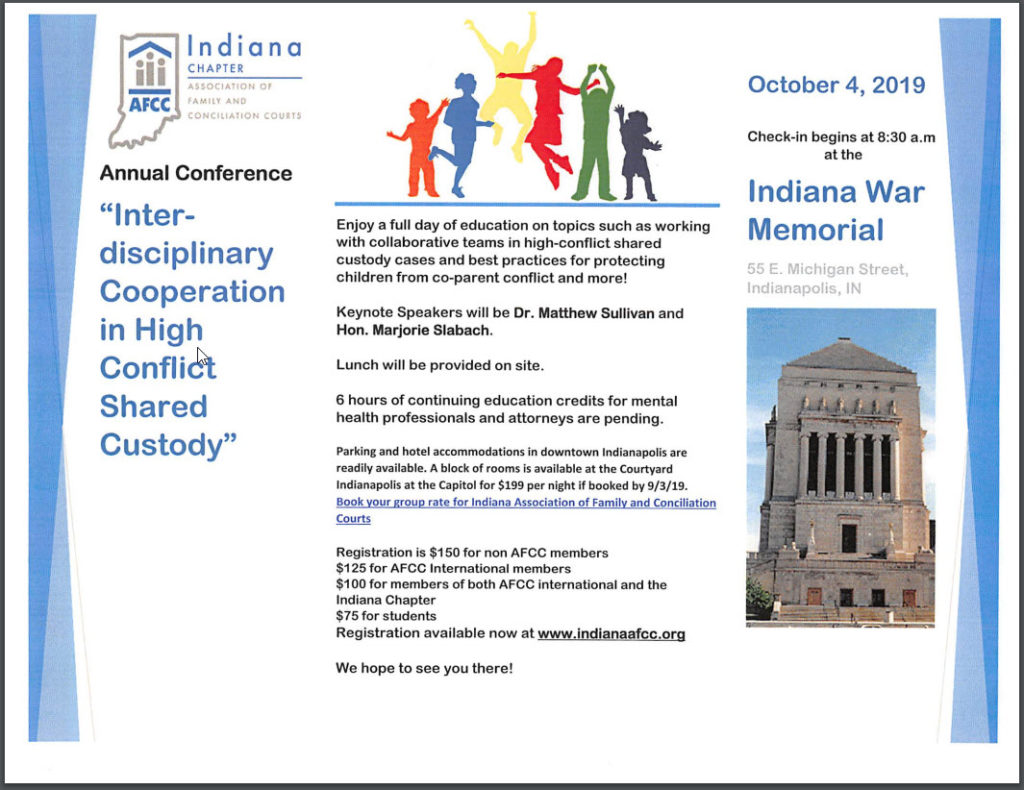 Conference Agenda
8:30am – 9:00am
Registration and Welcome, with coffee and snacks available
9:00am – 10:30am
Matthew Sullivan, Ph.D
Interdisciplinary Cooperation in High Conflict Shared Custody
10:30am – 10:45am
Break
10:45am – 12:15pm
Hon. Marjorie A. Slabach (ret.), Private Judging
Best Practices for Judges and Attorneys for Protecting Children from Co-parent Conflict
12:15pm – 12:45pm
Buffet lunch
12:45pm – 1:15pm
Sponsor presentations
1:15pm – 2:45pm
Panel: Vickie Dalton, Psy. D, HSPP; Mary Sanders, Ph.D, HSPP; Hon. Paul Felix, Hamilton Circuit Court; Hon. William Hughes, Hamilton Superior Court; Alan Bouwkamp, J.D.; Kathryn Kornblum Zelle, J.D., MSW.
Mental Health Practitioners' and Judicial Officers' Perspectives on Helpful and Less Helpful Attorney Approaches and Practices in Parent Conflict Litigation
2:45pm – 3:00pm
Break
3:00pm – 4:30pm
Panel: Dr. Sullivan; Judge Slabach; and Indiana presenters.
Discussion between National and Indiana Presenters, Q & A, Wrap-up.
Register for Conference Now
Hotel Information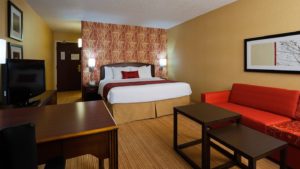 Courtyard Indianapolis at the Capitol
320 North Senate Ave.
Indianapolis IN
317-405-2379
Visit Hotel Website
Book Hotel Online Now
Thank you to our sponsors!