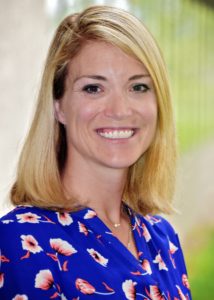 Meet Carey Haley Wong, another one of our board members!
Carey currently serves as Chief Counsel at Child Advocates, Inc. in Indianapolis, Indiana. She is a 1999 Graduate of Depauw University and a 2002 Graduate of Indiana University McKinney School of Law. She worked as an attorney at the Department of Child Services ("DCS") handling primarily Child in Need of Services and Termination of Parental Rights cases from 2002-2009. In January of 2009 Carey was named Chief Counsel of the Marion County Office of DCS. During that time, Carey also represented DCS in administrative hearings for licensure or other various issues, appeals, and contested adoptions.
In February 2011 she began working at Child Advocates as an attorney representing Guardians Ad Litem and the agency as a whole. Child Advocates is a non for profit agency providing GAL/CASA services to all of the children in the child welfare system in Marion County, Indiana. While at both DCS and Child Advocates Carey has been responsible for training DCS case managers or volunteer GAL/CASAs respectively on the legal aspects of their jobs. She has presented at State and National Conferences. Carey is the cofounder of the Child Advocacy Clinic at the IU McKinney School of Law in Indianapolis and currently serves as adjunct professor for the clinic.
Carey is also the mother of four daughters. She has been on the board of AFCC Indiana for two years. Carey recommends anyone with an interest in collaborative law become a member of AFCC. The trainings conducted nationally and locally, and the contacts made through AFCC are invaluable.